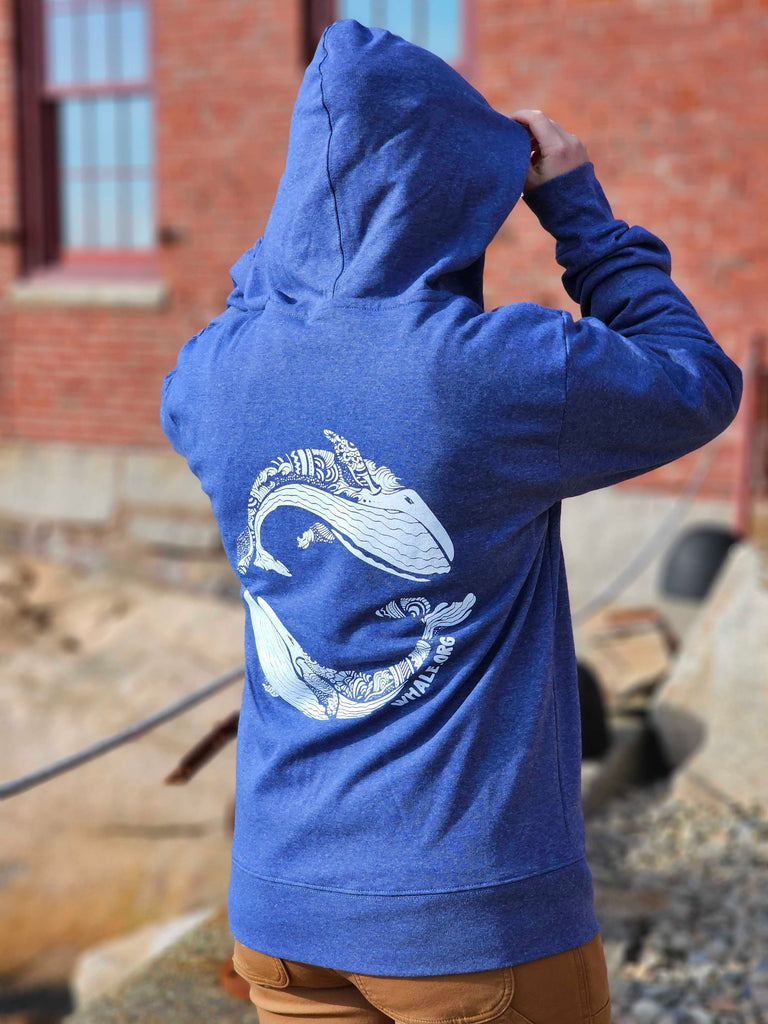 Save the Whales Pullover Hoodie
Inspired by the 50th anniversary of
Songs of the Humpback Whale,
 this cozy pullover hoodie is made from 50 percent upcycled cotton and 50 percent recycled plastic.
Songs of the Humpback Whale
, released in 1970, was the first exposure many people had to the idea that whales are sentient, intelligent beings. The record is credited with helping start the Save the Whales movement, so we put that phrase on the front of the shirt. On the back is a gorgeous design of two humpback whales done by our expedition team videographer, Christian Miller. 
Share this Product
---
---
Related Products