Adopt Owl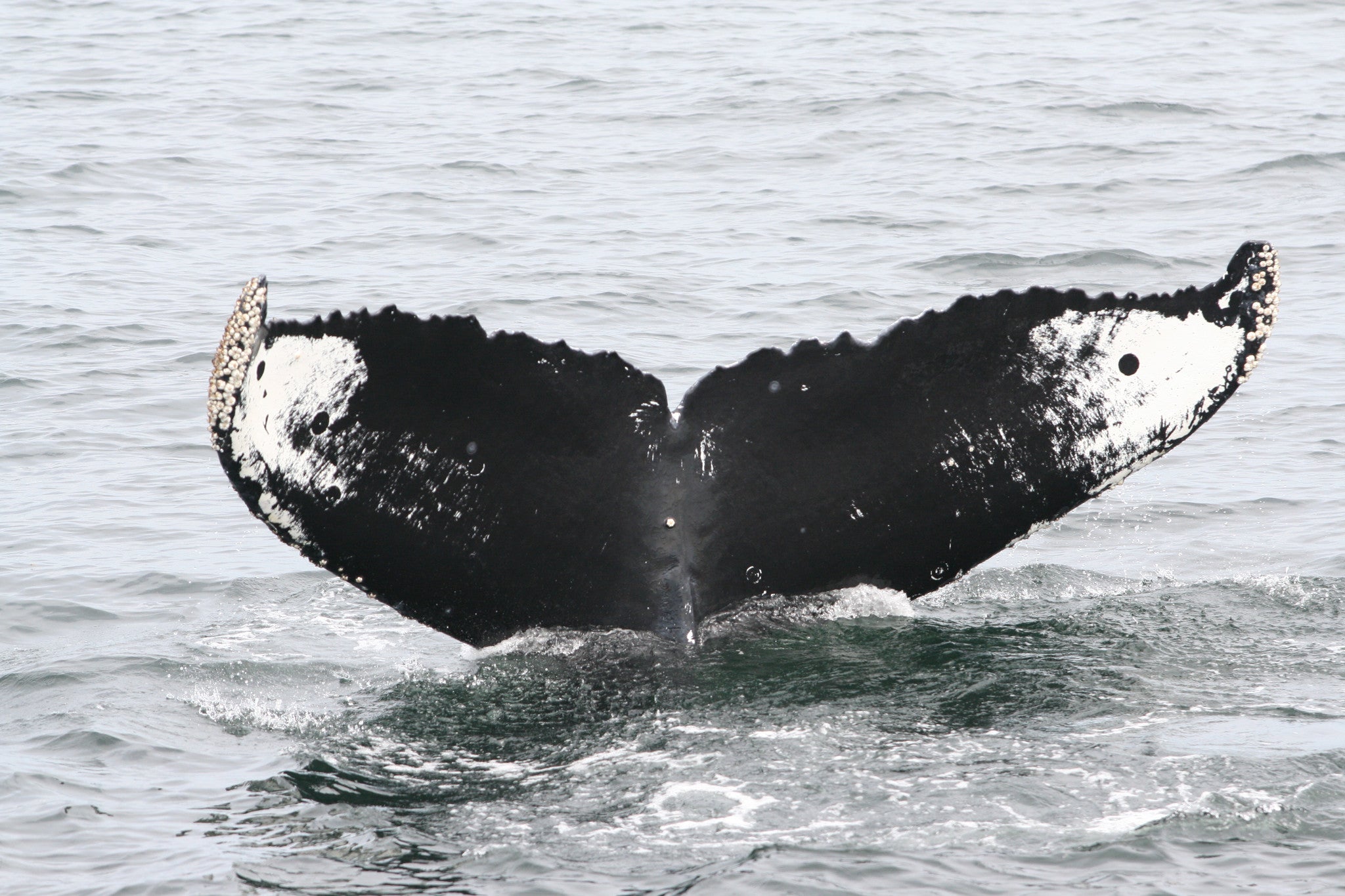 About Owl
Owl is named for the two dark spots on either extremity of her tail that resemble the eyes of an owl. She has been seen regularly in our area for many years, although she is rarely seen on Stellwagen Bank itself. Instead she seems to spend the majority of her time slightly north of Stellwagen Bank on a place called Jeffreys Ledge. 
FIRST YEAR SEEN: 1986

YEAR of BIRTH (Mother): 1986 (Falco)

GENDER: Female
While her tail markings are very recognizable, Owl also has a distinctive large scar on her back which was the result of two severe ship strikes, both occurring sometime between 1990 and 1993. Ship strikes of this severity are usually fatal to a whale, so for Owl to have survived not one but two of them inside of three years is extraordinary.

Today Owl is doing quite well. She is often seen feeding with other humpback on Jeffreys Ledge (part of Stellwagen Bank National Marine Sanctuary), and she has given birth to at least eight known calves, including one in 2013 and another in 2015!
Adopt Now!
Share this Product
---
---
Other Whales to Adopt